Financial News released a CEO interview article today on page 30 of the Financial Newspaper, and online yesterday (In Korean only:
https://www.fnnews.com/news/202107011340009046
).
"EOFlow will start launching in Europe this fall. We're preparing to make entrance into the U.S. market," Jesse Kim, CEO of EOFlow, said.
During the interview with reporter Seo Hye-jin, Jesse Kim showed confidence in the wearable insulin pump "EOPatch," which EOFlow successfully commercialized for the second time in the world after Insulet and the first time in Korea. EOPatch is a wearable, disposable insulin pump that users can attach to arms, abdomen, thighs, or any body parts and control insulin infusion with a controller. EOPatch has been sold domestically through Huons online mall since last April. Jesse Kim focused on strategies for entering the global diabetes market in an interview. In particular, he mentioned that with recently obtained CE mark, EOFlow is able to enter the European market as well as the Middle East market with a significant diabetes population.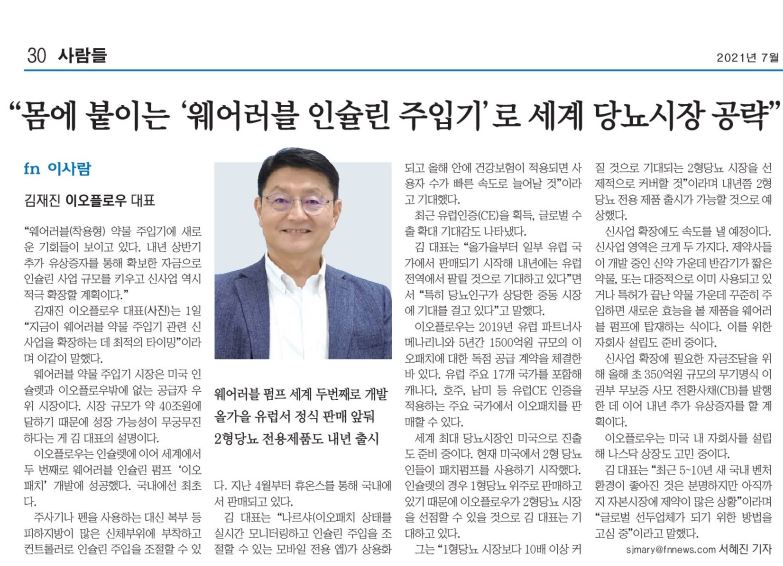 For press inquiries, please email to
ir.pr@eoflow.com